Are you trying to create an amazing WordPress full screen popup for your website/store?
If yes, then you might have known something interesting about the full screen popups. Let me add a few points to it.
Fullscreen pop-ups, without any doubt, have the power to grab the attention of the visitors. When you mix up the right marketing strategies along with the popup, your sales will hit the peak.
In this blog, you will get to know more about the steps to create a WordPress full screen popup within seconds.
Before that, why use full-page popups when there are other types of pop ups in the queue? Continue reading this article to know the reasons behind using a full-page popup for your WordPress site.
Why Use a Full Screen popup On Your Website?
Gone are the days when your website visitors have no idea why popups interrupt their surfing. But, now, popups are no longer intrusive and have become the coin to capture more leads and divert visitors to the targeted page.
To add weightage to the above point, here are a few reasons why business owners love to use full screen popups rather than the rest.
Fullscreen pop-ups help build your email lists seamlessly
A Full screen popup with an attractive discount always works well
Full screen popups are the best aid to divert visitors to the targeted content
At times, full screen popups are helpful to reduce cart abandonment rate
If done right, fullscreen WordPress popups will help website owners to grab the attention of the visitors.
How to Create a WordPress full screen popup in Under 5 Minutes?
Creating a WordPress full screen popup is very simple. You can create a full screen popup using the coding method. But, it takes time and seems quite daunting as well. Also, not all marketers and eCommerce owners are coding experts.
This is why several smart marketers depend on WordPress full screen popup plugins. Today, we'll be seeing how to create a customized full screen popup in minutes using Optinly, a highly robust WordPress full screen popup plugin.
Installing Optinly to your WordPress website is quite simple. You can find the step-by-step installation guide here.
Once installed, you can use your App ID to connect your WordPress site and Optinly. Now, let's look at the steps to add full screen popups to your WordPress site.
Step 1:
Go to app.optinly.com. Sign up and choose your platform. Once done, you will land on your dashboard.
Step 2:
Once you reach your dashboard, you will notice the "Create Campaign" button at the top right corner. No need to wait, just click it.
Step 3:
Now, you will get a popup screen representing the next step. Fill in the essential details including the purpose of the campaign. And give an apt title for the campaign. Once everything has been filled, click "Create".
Step 4:
After clicking "Create", you will be directed to the next step. Here, you have to choose the popup type for your website. There will be a list of popups like Floating bar, Sidebar, etc. Click "full screen popup".
Once done, you will get different full screen popup templates to choose from. Choose a template and click "Use Template".
Step 5:
Here in this step, you can customize your popup and set it live.
You can change the popup template any time before it is set to live. Also, there are certain fields and toggle buttons to help you with the popup triggering options. You can also make your popup appear twice or more for the same visitor. Make your preferences by filling in the right input.
Once everything has been done, it is time to set the popup live and experience the benefits. Instead of setting it live, you can also "Save" the campaign and make it live later.
Once the campaign is set live, you would get a popup showcasing the successful implementation of a full screen popup on your website.
And, the output is here!
Now, here is a sample output of a full screen popup template when it goes live on a website.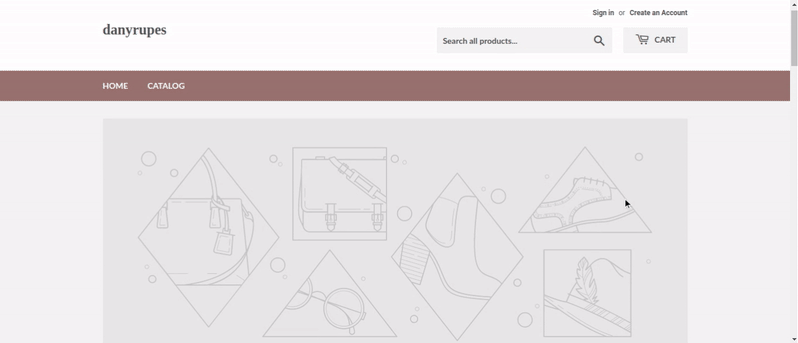 Why Optinly?
Optinly comes with a huge number of popup templates based on different goals and industries for your website. If you wish to customize your template, you can get it done with the inbuilt popup editor.
The best thing about Optinly is that you can choose when to display the popups you customize. You can show fullscreen WordPress popups at enlisted scenarios like,
The moment when visitors enter your website
When the visitor tries to leave your website
When the visitor reaches your target page and more.
Now, that you know how to add a full screen popup, it's time you get started with our free trial version – no strings attached!
Create Your First WordPress Full Screen Popup!
Final Takeaways
In a nutshell, WordPress full screen popup plugins can be used for a different number of scenarios and help grow your business seamlessly. When planned right with the best marketing strategies, full screen popups can be a great tool to capture leads.
Also, since you have unlocked the answer to the question how to add a full screen popup on WordPress, why not try the magic on your site right away?