Ever thought about how attractive a spin to win wheel popup can be on your website? If yes but you're not sure how to create one, this is the right time to know how to create a spin to win wheel popup for your website.
Spin to win wheel popups is an excellent way to engage your customers and helps in the growth of your business.
But how?
When you create your own spin the wheel popup, it helps,
To reduce cart abandonment
To capture new leads
To improve user experience
To increase the excitement of your visitors
And a lot more!
Have you ever felt like your popups have not got enough attention? You might have spent hours making the popup look more attractive! But people constantly end up ignoring them! It's because you might have been missing something important.
At times, all you need is a little extra thing to make your popup better! And the good news is that you can make your popup look attractive and appealing using Optinly's popup editor. Rather than collapsing your mind with codes, you can rely on the popup plugin to come up with a mind-blowing popup (no design or development skills needed).
So, what's next?
Let us know more about how to create an amazing spin to win wheel popup in 5 minutes and astonish your visitors.
What Is Spin To Win Wheel Popup?
Spin to win wheel popup is nothing but a signup popup form that can also be used as a gamification popup for your website. Your users will be delighted to spin the wheel and win discounts, unlock offers, and get access to the downloads after playing the game.
You might have come across spin to win wheel popups before on any website. Including the gamification technique on the website makes the visitor enter the requested details in the popup. You are not new to use this technique. You might have heard about Volkswagen China's crowdsourcing project. Gamification is the main key to their success. It helped them earn 33 million hits and nearly 120,000 submitted ideas
You can also get similar success to your business through the spin to win wheel popups to capture your audience's attention and reward them with discounts, offers, and coupon codes.
Now, let's jump into the steps to create the spin to win wheel popup using Optinly.
How To Make A Spin To Win Wheel Popup In 5 Minutes Using Optinly?
Making a customizable spin to win wheel popup has become an easy task now. Forget about codes! Forget about tricky programming! Time has changed! You can create your own spin the wheel popup without much effort.
Optinly, the best popup builder, has the most efficient spin to win wheel popup templates for every business.
This is because every business loves to get success using the Optinly popup plugin. Setting up the spin to win wheel popup campaign is just a matter of minutes. Why not learn more about how to create spin to win popup through our tutorial illustrated below.
Step 1:
Go to app.optinly.com. Sign up and select your platform. After the signup process, you will land in the Optinly dashboard. You can also glance at our installation guide here.
Step 2:
On the dashboard page, click the "Create Campaign" button at the top right corner. Click and go to the next step.
Step 3:
Now, you will get a popup screen representing the next step. Choose the right campaign and give an apt title for the campaign. Once everything has been filled in, click "Create".
Step 4:
After clicking "Create", the next stage helps you to choose the popup type for your website. There will be a list of popups like a Floating bar, Sidebar, etc. Click "SpinWheel".
After clicking the "SpinWheel", you can choose the template and customize it as per your requirements.
Step 5:
And the customization begins. Here, you will encounter several areas to be filled in. You can determine when the popup must appear in front of the visitor. Fill up the number of seconds to make your popup appear on the screen after it.
Added, you can fix the number of days after which the popup should appear for your visitor too.
Now, it is time to customize the spin to win wheel popup. Click "Customize" at the top left corner. You will see the page with multiple tabs. It includes,
Styling
Edit Texts
Form Fields
Win Info
Lost Info
Styling
Here you can design your spin the win wheel with your favorite/desired primary and secondary colors. Once done, you can preview it in the right sidebar.
After completing your customization, do not forget to update your template.
Edit Texts
In the "Edit Texts" column, you can edit the texts to be displayed in the popup wheel. It is the phase where you can decide the discount percentage and other benefits you wish to provide. And guess what? You can also set the probability of the winning ratio.
Form Fields
In this section, you can customize the titles and the information inside the forms. The more you make it simple, the more would be the response for your forms. Make the colors more appealing using the background color option available on the page.
Win Info
Using the "Win Info" form, you can also edit the title and the description for the winners who have won. Do not forget to differentiate the form with different colors as well.
Lost Info
Using the "Lost Info" field, you can comfort the visitors to visit back again or let them know that they have another chance to win! It's totally up to you!
Once everything is done, you can set "Save and set live". You can also simply save the campaign and make it live whenever you want to.
And when done, you would get the "Success" message denoting that your campaign has started. You can also click "Pause" to stop your campaign temporarily.
And the most awaited output is here!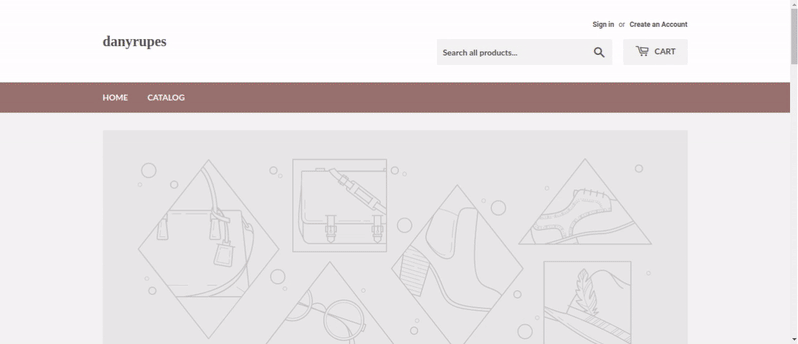 Final Takeaways
Everything is done. Now, you have got the answer for how to create the spin to win wheel popup for your website. If you have not connected Optinly to your website yet, you can do so. It is super easy!
The good news is that you can easily embed Optinly campaigns onto any website. Implementing Optinly is flexible and helps in boosting your conversion rate. Use Optinly and take your business to the next level with attractive gamification popups.