This should be disheartening! Coming up with new blog posts every now and then, expecting a healthy conversion rate but left with utter disappointment. It's not only you but a huge number of websites and marketers have no idea as to how they can boost blog conversion rates.
In fact, you might have landed on this page using the search phrase "how to boost blog conversion rates" or "how to convert blog readers into customers". If that's the case, bingo! You've come to the right place!
We've come up with 9 simple hacks that can help you learn how to boost your blog traffic and also come up with highly-converting blog posts simultaneously.
Best Hacks to Boost Your Blog Conversion Rate
Like we were speaking, let's get to the first trick that's going to help boost conversions!
1. Analyze Your Audience
Coming up with a great blog post doesn't mean it's going to drive conversions all by itself.
Knowing what your audiences prefer and giving relevant content is a key factor when it comes to boosting blog conversion rates.
There's always this rule you should never forget – "Audience-first Marketing".
In order to do this, you need to know the interests of your audience – what kind of content would they like to read and engage with (engage here means a conversion). And what kind of content would make them visit your website again.
You'd now come up with the question of how can audience interests be identified. Well, it's explained right below,
Conduct Surveys: The best way to know what your audience would love to read is by asking them directly. And surveys are a great way to do this! You can conduct online surveys and get to know more about your visitors' interests. If surveys aren't your pick, you can always schedule calls with a couple of your readers or even send emails!
Run Through the Comments: Checking the comments on your blog post/social media posts is an important part of boosting your blog conversion rate. Checking and responding to the comments on a timely basis not only helps understand your audience's interests but also helps in building credibility & relationship.
Install Google Analytics: This needs no introduction. Google Analytics comes power-packed with a huge amount of insights. And as for how you can identify your audience interests, all you need to do is take a look at the "average time on page" (find out which page has more reading time), "referral traffic" (get an idea as to how your content is perceived all over the web) and finally, the "interests" (hobbies and interests of people visiting your website).
You can also have a clear idea as to how you can use Google Analytics to find audience interests here!
Seems easy right? Would take a couple of hours or a day but, in the end, you'll get to know what people are expecting out of your website!
"The more resonating content you provide, the more readers you get and eventually more conversions"
So, that's all about audience interest and how it can help boost your blog traffic.
Let's move on to the next hack that's going to help you create blog posts that convert!
2. Use Website Popups
Seems a bit out of order right? But trust me, this is the new normal! Website popups have been used by a lot of renowned marketers and eCommerce stores like Brian Dean, Casio, Nike and Tommy Hilfiger. And the average conversion rate of a website popup is 3.28% and sometimes, it can go up to 9.24% if it is extremely good. That's how powerful website popups can be!
So, how can they actually help boost conversions for your blog? Take a look below,
The above is an example of a website popup offering a content upgrade. Speaking of this, content upgrades are a really good way to boost your blog conversion rates! And popup plugins today are so advanced that you can display them at the most appropriate time you like! Conversions aren't going to be difficult after all!
So, when it comes to displaying website popups, you should be a bit creative and find the most appropriate theme to pitch to your audience (the above example template would be ideal for a freelancer who is looking at a blog for growing revenue). Likewise, you need to come up with similar ideas that are relevant and would sweep your visitors off their feet the first time!
All you need is a popup plugin that's robust and reliable. If you need help with this, you can check out our suggestions for the best popup plugins!
3. Use Call-to-Action Buttons
Sometimes, you need to guide your audience to do something! Because it's highly unlikely that your audience will by themselves become your subscriber/purchase your product!
They need the right kind of push at the right time. What better option could you think other than using a CTA button?
A recent study revealed that Brafton, for a client, was able to increase the average order value for blog readers over 22% quarter over quarter! Impressive right?
So, here are a few things you should remember and practice while keeping CTA buttons within your blog post,
Place your Call-to-Action button at the most relevant place (A/B testing should help you with this) – the place where you think a conversion will happen no matter what.
Your call-to-action button should be clear and concise – should convey the meaning the moment your reader looks at it.
They should help your readers take action – call-to-action buttons like "Download Now", "Get Exclusive Access", "Get My Free Copy" were some of the most popularly used call-to-action button text.
Use contrast colors for your CTA buttons to make it more visible – understanding the color psychology is quite important. Here, this image can help you understand what impact each color could have on your readers,
And most importantly, ensure your CTA button takes your visitors to the right place – having them click on your CTA button is a great success but losing them just because your target destination isn't right is the last you'd want to happen!
Remember, placing your call-to-action buttons at the right place within your blog can help boost conversions to a great extent!
So, that's pretty much everything as to how call-to-action buttons can help increase your blog conversion rates!
4. Use Images & GIFs
Yes, you heard that right! Images and GIFs are a great way to capture your visitors' attention and make them stick to your blog.
Remember that adding images and GIFs alone is not going to increase your blog conversion rates. It's a factor that increases engagement, stickiness and if you've managed to pull the above & below mentioned hacks right, then there's definitely going to be increased conversions on your blog post.
Here are a few stats that you might find useful,
Blog posts that have images get 94% more views when compared to blog posts with no visuals.
A huge 70% of bloggers & marketers state that visuals are an important part of their marketing strategy.
Visuals of real people result in a 35% increased conversion rate when compared to stock photos!
Also, remember this – using images at places that don't need one will do more harm than good. So, make sure that your images are well-placed and gives additional value to your readers.
5. Social Media Posts
You should have known this already. If you're getting 100k+ visitors to your blog per month, you might even skip this part. But since that's not happening, it's important that you take a look at this as well.
Social media platforms are one of the best ways to notify your audience/subscribers about your new blog posts. Like we saw earlier, this is one of the techniques that'll improve your blog traffic and not the conversions.
"Social media posts act as the catalyst between the audience and your blog conversion rates."
Coming up with posts that give a hype/hint about your new blog will automatically make your audience start reading your blog posts. And here are a few best practices that can help you do this right,
Choose ideal social platforms to promote your posts – find where your target audiences are available the most.
Find the best engagement time for each social platform – not every social media platform has the same engagement timing which is why, you've got to find the best timings and post it accordingly.
Use attractive images and text copy – good attention-grabbing images and the kind of text that creates hype are two essential factors for a social media post.
Use hashtags – Why say no to the extra traffic? Good usage of hashtags can help drive conversion from all over the web. Make sure you keep your hashtags to the minimum number (maybe 3 or 4) and also see to that they are relevant.
Doing the above well can help you drive consistent blog traffic. And the remaining depends upon how well you do the rest!
6. Blog Post Publishing Time & Frequency
Coming up with new blog posts on a daily basis is not a pretty good idea! Which is why you have to decide the number of blog posts you're likely going to publish every week and the timing that suits the best for the same.
Here are a few suggestions as to the timings you should consider to publish your blog post based on the purpose,
A study by Kissmetrics revealed that the best time to publish blog posts for maximum blog traffic is around 11 am Monday EST.
If you're looking for comments, the best time to publish would be on Saturday morning from 09:00 am EST.
And as for the social shares, there's no particular day. A study revealed that the social shares for blog posts remained almost the same for every day.
Mentioned above were different experiments based on a certain set of factors. But if you want to find the ideal time to boost your blog post conversions, you've got to do it by yourself. It's true that the best time to publish blogs is subjected to change based on the industry.
Identify the best time to publish your blog posts by posting and observing the results. You'll eventually come up with the right strategy for publishing your blogs followed by increased blog conversion rates 😉!
7. Behavior Analytics Tools & Blog Design
Knowing how visitors interact with your website is the key to driving conversions and reducing bounce rate. And a behavior analytics tool (commonly known as heatmap tracking tool) helps you do this right!
Having a heatmap tool on-board can give you insights like
How visitors move around your website
How they interact with your particular blog posts – their interactions with the CTA button, tweetable quotes, images and more.
Put in a few words, you can understand your visitors, provide them with a better experience and simultaneously increase your blog's conversion rate.
About the design part,
Page design is one great aspect that can help increase your blog's conversion rate. There's this phrase that marketers often say,
"Design aspects can either make or break a website"
The first thing that your audience takes a look at is your web page's design and continues to do so throughout the time he/she spends on your page. Which is why, it is quite important that you maintain a clean, clutter-free blog page. Because, the more difficult it is to read for your visitors, the higher are the chances that they leave your jpgage.
So, make sure you use these two simple but effective hacks to boost your blog's conversion rate!
Now, to the most important hack that's going to help skyrocket your blog conversions like crazy.
8. Write Great Quality Blog Posts
Trust me, there's going to be no conversions or blog traffic in the first place if your blog posts aren't up to the mark! It's true that some websites fail to come up with high-converting blog posts but they expect traffic and conversions – the results will always be zilch.
So, if you're looking for conversions through your blog post, you need to know how to write a blog post in the first place. Here are a few tips that can help you come up with blog posts that convert,
Craft Good Blog Topics: This is the one that's going to appear on the search results and probably plays a great role in helping your visitors decide whether to pursue your blog or not. Make sure your headlines are clear and easy-to-understand. If it's a listicle blog, coming up with numerals, in the beginning, is a good practice.
Great Rapport Building Introduction: If you've come this far, we believe that the introduction has played its part in making you continue read this blog post. The next thing that comes after your blog topic is the introduction part. And you should make sure that you give the same priority you gave to craft your headline. Make your introduction interactive and harmonious – in a way that your visitor feels connected with your blog.
The Content-Format: Split it into paragraphs and come up with bullet points wherever necessary. It's suggested that your paragraphs should have no more than 3 – 4 sentences (we've been practicing this the entire post). Your blog post isn't a dictionary or an encyclopedia to be tightly packed. The better the readability factor is, the higher are the chances of conversions.
Search Engine Optimization: Optimizing your blog posts to search engines helps improve your visibility, rankings and web traffic. Make sure your blog post has all the necessary high volume and long-tail keywords placed in the heading tags as well as within the post itself. Also, make sure you maintain the density of the focus keyword while doing the same.
And that is all you've got to do to create blog posts that convert. Over a period of time, you'll get used to it to such an extent that you'll follow these steps automatically!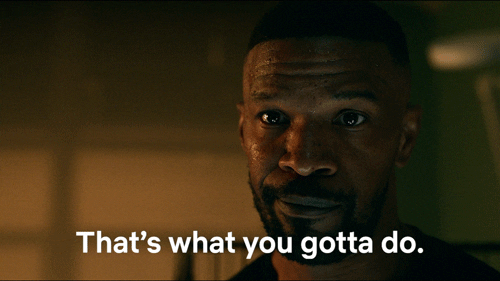 9. Being Consistent is the Key
Being consistent is the key to success. The goal could be to drive traffic to your blog posts or increase followers for your social handles. It doesn't matter. What matters is, how consistent and dedicated you are in the process of achieving your goals. Make sure you follow the above-mentioned strategies and hacks for every blog post you come up with. You'll be able to witness a significant increase in your blog conversion rates in no time!
Wrapping Up
So, that's pretty much it – the 9 best hacks to skyrocket your blog conversions. Blogs are a great way to increase your web traffic. In fact, a blog post that's perfectly crafted can get around 6000-10000 monthly views. And if you're able to convert 10% of the total traffic, that's definitely great! Just imagine coming up with a series of similar blog posts!
Similar to email marketing strategies and hacks, plan a proper approach that can land you the biggest spike in audience reach.
And like we always say, it's not necessary that you have to stick to what is being practiced. Step out, push boundaries, experiment and come up with a new hack that can help boost your conversion rates! It's all about constantly trying to find ways to grow your online presence and business.
With that said, we'll wrap this up!
Happy conversions!