Popup builders? Well, this is nothing new because the market place is already saturated with WordPress popup builders. And one wouldn't find another popup builder plugin really appealing!
But still, here we are with Optinly, a powerful popup builder plugin that helps you capture leads, drive sales and do everything in between.
In this product launch blog, we'll be talking about the reason behind Optinly, what makes it stand apart from other popup builder plugins, an overview of its super cool features and most importantly, a couple of use cases to help grow your business.
Let's get started!
Why Optinly Popup Builder – The Reason Behind the Happening
The term "popup plugin" has an approximate 500+ results on the WordPress repository page. This shows the extent to which popups and popup builders are being embraced in today's market. 
Though the numbers are huge, at the end of the day, not every willing business gets the opportunity to create popups for their website. And when we dug through the comments section, we were able to find some of the most commonly addressed issues which were
The popup builder plugin likely to be their first choice was costing them too high. 
PRO features were available only in the higher-end version which again cost them a fortune. 
The features were extremely minimal in some WordPress popup plugins but they were highly overrated. 
They were not able to find their email service provider to integrate and continue. 
The users were required to have PRO developing/design skills.
Gamification popups weren't available in most of the popup builder plugins and even if they were, users had to pay a premium price.
And finally, the user experience was too clumpy and significant potential time was lost making campaign decisions.
Those were just a few issues we addressed. But that was all we needed to create a popup builder of our own!
Optinly, when designed, was made sure that it addressed all the above-mentioned issues. And to make things even better, we came up with a completely new approach!
What Makes Optinly a Unique WordPress Popup Builder Plugin?
Creating popups has never been an easy task for most of the marketers. It includes defining the purpose of the popup campaign, coming up with a suitable popup design and finally, the copy lines. Unless and until he/she is an expert designer, a developer and a copywriting expert, it should take a huge amount of time and effort to create a popup that converts.
And at Optinly, we felt that something had to be done and we came up with the goal-based approach.
World's First Goal-Based WordPress Popup Plugin
Whether you want to drive more sales on your eCommerce store or collect feedback about the user experience on your website, we've got you covered.
Optinly popup builder WordPress plugin comes with the most popular marketing scenarios any website or eCommerce store would want to accomplish. The popup plugin comes with 10+ scenarios like
Build Audience
Reduce Cart Abandonment
Increase Cart Value
Promote Special Offers
Gamification Popups
Collect Feedback and more.
All you have to do is, select a goal for your popup campaign, choose an appropriate popup template and set it live – easier than said.
Let's take an even deep look into the features of Optinly.
Optinly WordPress Popup Builder Plugin – Features Overview
This should take a while because we're about to get down to the core things that make Optinly stand out from other WordPress popup plugins out there.
Let's get started!
60+ WordPress Popup Templates
Like we already mentioned above, every marketing goal has relevant WordPress popup templates. Optinly comes with 60+ pop up templates that are handcrafted by design experts and are one hundred percent responsive.
Here's the super cool part – not only all existing pop up temples are highly responsive, they can be custom designed using the inbuilt popup editor as well. Also, all the popup templates are goal-based – so you have no trouble selecting the ideal pop up template for your marketing campaign. 
We've come up with a couple of popups with illustrations and abstract designs as well to make sure that all perspectives and choices are met.
We're done with popup templates! Let's head to the next section – the types of popups. 
Different Types of Popups
Long gone are the days where there was only one kind of popup used for almost all scenarios.
The modern popup builder plugins today come with extensively different types of website marketing pop ups! With every single type of popup serving a different purpose, businesses have been able to step up their game by driving more sales and conversions.
But like we already mentioned above, businesses had to pay a premium price to enjoy the luxury of using different types of popups on websites especially when it comes to gamification popups.
We wanted to change the landscape and we thought to bring in the most popular and must-have types of popups into one single sophisticated space – Optinly.
Let's take a look at the different types of popups Optinly comes with. 
Lightbox Popups
These background darkening popups called the Lightbox popups are one of the most widely used types of popups today. The fact that they are able to capture the undivided attention of the website audience while not making the web page opaque makes them fancy and preferred. 
Here's an example of a lightbox popup template in action by Optinly.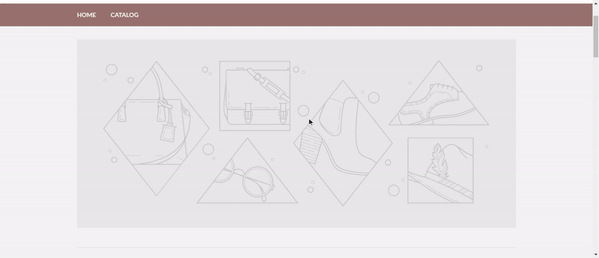 Like we already said, lightbox popups are known for their background blur effect that captures the attention of the users which paves way for more conversions. 
You can learn how to create a lightbox popup that converts in this read!
Full Screen Popups
Like lightbox popups, full screen popups/overlays are known for their ability to capture visitors' attention. Since they occupy the entire screen space, users have no option but to either read it or close it. If you're giving your users something useful and meaningful, then there is going to be definite traction resulting in conversions. 
Here is a full screen popup example for you from Optinly.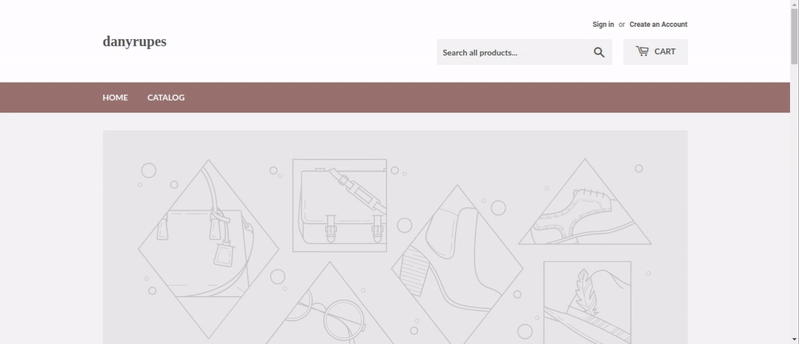 Full screen popups can be extremely effective for capturing leads using lead magnets.
Countdown Timer Popups
This is another popular type of popup that has been the talk of the town. Online countdown timer popups are known to induce the "FOMO" factor amidst the audience and are best suited for eCommerce stores and businesses running special deals.
Countdown timer popups can be seen on multiple websites during the Black Friday Cyber Monday sale. 
Below is a countdown timer popup example for you.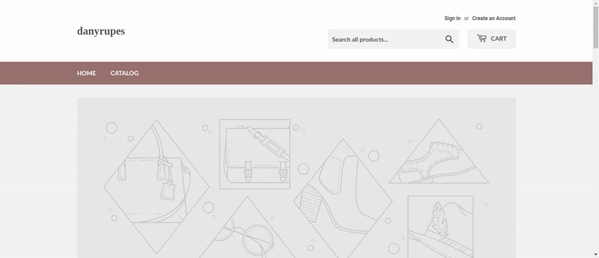 You can leverage the power of countdown timer popups when the holidays are around the corner. 
Spin to Win Popups
A popup builder plugin is never complete without spin to win popups. Lucky wheels are known to induce the "fun factor" within your marketing campaigns which helps improve the user experience and increase conversions as well. 
Here's how the spin wheel works with Optinly.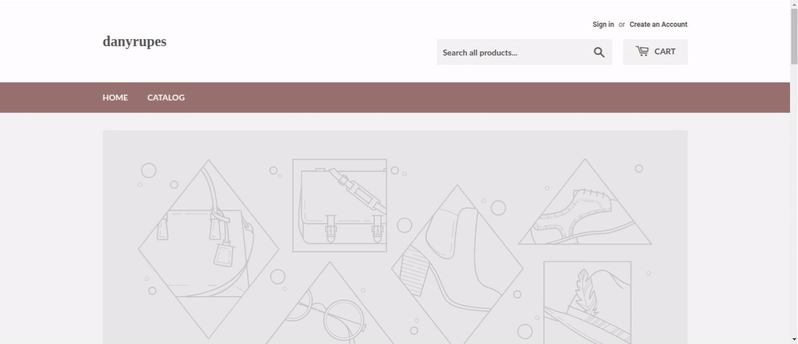 Looks cool right? You can start capturing leads literally in no time!
Spin to win popups are a great tool to use when you're running a contest or giving away lead magnets in return for your web visitors' email addresses. 
Floating Sidebars
This subtle popup always appears at the side of the screen, gently nudging the website audience to take action. Floating bars are known for their subtleness as they do not sabotage user experience but make sure they grab the attention of the user by all means. 
Here's an example of a floating sidebar from Optinly.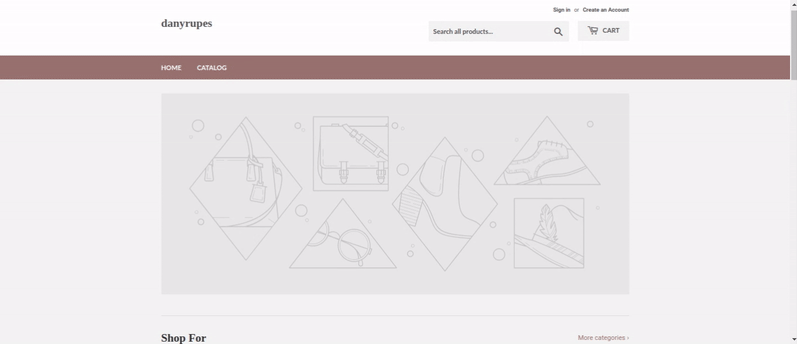 Like we said, floating sidebars make sure not to sabotage user experience but at the end of the day, they get the job done. Floating bars are an ideal tool to increase your email subscribers list.
Advanced Popup Triggering Options
Creating website popups is just one part. What really matters is whether you time it right. Because only when you show popups to your visitors at the right time, conversion starts to happen. And that's where Optinly stands apart from other popup builder plugins – we've come up with the most essential popup triggers for your marketing campaigns that'll help you increase sales, capture leads and do everything in between.
Let's take a look at some of Optinly's popup triggers.
Exit Intent Triggers
Visitors abandoning shopping carts and websites has been the problem of the decade. And exit intent triggers are the perfect solution to prevent abandonment. Optinly helps you stop visitors from abandoning your website/shopping cart by displaying popups when they try to exit. 
Here's an example of how exit triggers work.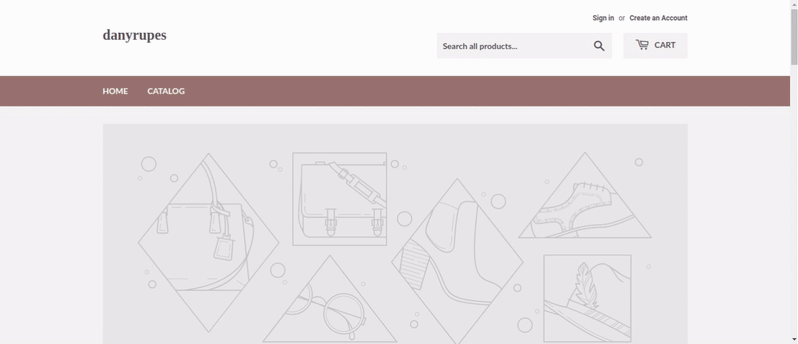 When you manage to come up with an attractive incentive, your website audience will definitely take a look at it and maybe reconsider their thought of abandoning your web page. 
P.S. Take a look at the best exit intent popup examples before you create one.
Time-Based Triggers
Timing is the key when it comes to driving conversions. Displaying popups at the right time to your visitors plays a huge role in helping drive conversions and sales. Because when visitors see relevant, interesting thoughts, they'll be naturally inclined to act in a way you prefer. And time-based triggers helps you do just that.
For example, consider triggering a popup with a lead magnet 60 seconds after a visitor spends on your blog. Now, a visitor spending one whole minute on your blog means he/she is really into it. And a suitable, highly informative lead magnet at that moment is something hard to resist – even it includes giving up their email address.
That's how powerful times based triggers can be when harnessed well.
URL Based Triggers
Think how awkward it'll be when you display your welcome pop up all over your webpage. Sounds gross right? 
With Optinly, you can display popups on specific or multiple URLs. You can either display a specific popup on your homepage or come up with a popup to display on all your blog pages. 
Here's a screenshot from the application dashboard along with the URL triggering options. 
Simply said, URL based triggers allows you to display specific information on pages that matter. This helps laser target the audience and drive potential leads. 
Now that we're done with the popup triggering options, let's see how you can customize popup templates with Optinly. 
WYSIWYG Editor
One key thing we had in mind when we designed Optinly was, we wanted to keep the designing phase extremely easy – the efforts put in should be minimal/almost equal to zero.
This eventually pushed us to come up with 60+ responsive WordPress popup templates. But again, we understood that every business has a different theme, perspective and customization was the key to achieve that! And that's why we came up with a WYSIWYG editor. 
In fact, this particular feature is also one of the reasons why Optinly is one of the best popup builders in WordPress. 
With Optinly's in-built WYSIWYG editor you can customize popups exactly the way you want to – no design or development skills needed.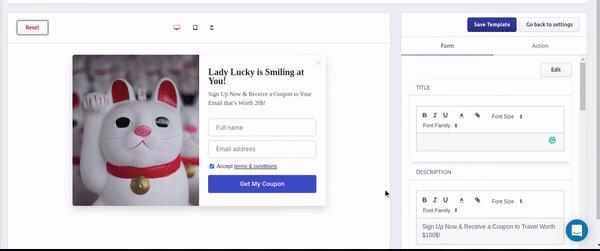 It's easier than said – you customize what you want to and finally save your template. 
Here's a list of the other customization options you can do with Optinly's popup editor. 
You can customize your popup copy font extensively – font family, bold, italics, underline and more. 
Hyperlink specific part of the popup copy text to redirect to reference or landing pages. 
Include the "Accept Terms & Conditions" checkbox to make sure your potential traffic is aware when they are subscribing to your services. 
Change the background color of the popup canvas including the color of the close button. 
Add "Transition Effects" to popups from the available animation options – fade-in, flip in, zoom in and backin up. 
Upload images from the computer or choose from "Pixabay" instantly.
Check for popup responsiveness using the multiple device display options. 
Change CTA button style – CTA text, font style and CTA button color.
Choose whether or not to redirect leads to a custom landing page once they subscribe. 
Quiet the custom pop up builder Optinly is! Isn't it? There's actually more but we'll stop with this for now and head to the integrations sections. 
P.S. You can learn more about how to customize your popups here.
Seamless Email Service Provider and API Integrations
MailChimp? MailerLite? Anything else? It's all there!
At Optinly, we've made sure that you're able to integrate with the best email service providers around. 
If you've just started and you think MailChimp is the right free email service provider for you, it's there! Or if you're planning to go with Intercom, we've got that as well. Put in a few words, Optinly can be integrated with 15+ top email service providers around.
And it doesn't stop there – you can integrate with popular APIs like Zapier, Pabbly and Integrately to connect with multiple products, allowing you to carry out more tasks at once. 
Optinly Popup Builder – Growth & Use Case Scenarios
To help you get started, we've come up with a few use case scenarios as to how Optinly popup builder plugin can help grow your business. 
1. Reduce Cart Abandonment
This is the most common woe almost every eCommerce store has today. The average cart abandonment rate is 70% which means 7 out of 10 visitors abandon their shopping cart. 
Though this couldn't be stopped from happening, an exit-intent popup can help bring down the abandonment rate. 
Here's a popup template example from Optinly.
Displaying one such popup when your visitor tries to exit can help him/her reconsider their decision and might even continue with the purchase. After all, who would not want to get a flat 25% off on the total cart value! 
2. Grow Your Email List With Lead Magnets
Lead magnets are a great way to grow your email list especially when the resource you are offering is extremely relevant and useful. For example, consider you've written a blog about "How to Start Freelancing". And your user starts reading it, settles in well and spends almost a minute or two. Now you display a popup saying this, 
The resource is not only going to be useful for a person who wants to become a freelancer but promising as well – thank the numbers you've mentioned in the template. 
You just got yourself an email subscriber by using a lead magnet. Similarly, come up with different lead magnets on your website and start growing your email list. 
3. Increase Cart Value
The right kind of nudge helps people do things the way you want. In this case, it's making them purchase. With Optinly, you can make store visitors increase their cart value by using one such pre-existing popup template.
With an additional 20% off on the table when purchased more than $250, your visitors wouldn't mind taking that extra step!   
4. Gamification for Extreme Engagement
Create the necessary fun factor for your audience using spin the wheel popups. Gamification has proved to be a great factor when it comes to improving user engagement. In fact, 6 out of the 10 websites that used spin to win popups were able to make visitors take necessary action. 
You can collect email addresses using spin the wheel popups by giving away coupons, lead magnets, flat discounts and more. 
Those were some of the very few possibilities as to how the Optinly popup builder WordPress plugin can help grow your business.  
Similarly, you can collect customer feedback, promote special offers, conduct surveys and do more.
So…Optinly?
Like we already mentioned, Optinly is the first WordPress popup builder that allows eCommerce stores and marketers to create popup campaigns on the go. The goal-based approach makes the overall task easy, asking them only to choose the marketing goal and the relevant popup template. And the rest falls into place in no time. 
With best in the industry features in the free version (claimed as premium by other popup builders), Optinly helps scale your business revenue seamlessly and fuss-free. 
You can learn more about the installation instructions here.
Or if you're somehow still not convinced about going with Optinly, check out our competitor popup builders and know why you should go for Optinly! 
Also, subscribe to our email newsletter to receive growth hacks that'll help grow your business! 
Cheers to driving conversions with Optinly! 
FAQs
1. How many popup campaigns can be created with Optinly popup builder plugin?
You can create an unlimited number of campaigns with Optinly – both in the free version and in the paid version. But if you're looking forward to connecting with multiple domains, you need to go with the Growth plan.
2. What features does Optinly's free plan have?
Optinly's free version has almost all the mentioned features except for a few premium templates and spin wheel popups. You can use all triggering options, integrate with all available ESPs, APIs as well.
3. Are the pre-existing WordPress popup templates
Yes, Optinly is a responsive pop up WordPress plugin. All templates that come with Optinly are one hundred percent mobile responsive. You can check the responsiveness of the popup templates when you customize your popups.